We develop Static Website
for your Budget.
We design custom websites as well as static, responsive, and redesigned websites as well as landing pages and web templates. Depending on your website's needs, we may do our job using either HTML or WordPress.
Static website design is an easy and simple method to put your corporation on the internet. In case your personal is a small enterprise and also you simply need to put your primary enterprise element on the web, then static website Design is appropriate for you.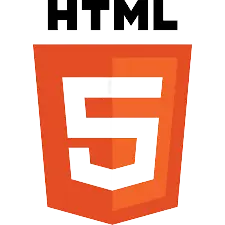 What is Static Website?
A static website design comprises net pages with predetermined content material. Every web page is coded in HTML and shows identical info to each customer. Static websites are probably the primary sort of website and are the simplest to create. In contrast to dynamic websites, they don't require any Net programming or database design. A static website might be constructed by merely creating a number of HTML pages and publishing them to a Net server
BENEFITS AND FEATURES OF STATIC WEBSITE DESIGN
Since static website design, Internet pages have comprised fastened code, the content material of every web page doesn't change except it's bodily simplified by the webmaster.
This works nicely for small websites, however, it will probably make giant websites with tons of or hundreds of pages tough to maintain.
Due to this fact, bigger websites sometimes use dynamic pages, which may be simplified by simply modifying a database report.
Static websites that comprise many pages are sometimes designed utilizing templates.
This makes it doable to replace a number of pages without delay and helps present a dependable format all through the location.
∎ WEBSITE DESIGN PACKAGES ∎
Website Development Plans & Pricing
We Provide the Best Service At Very Affordable Precedence.
We do not have any hidden charge. Our good Relation is most priority.
You can have a word with our client through their website.
24×7, we are available on WhatsApp for any support.
∎ CONTACT US ∎
Please don't hesitate to get in touch with us at any time if you have any particular requests. By doing so, you'll enable us to build a stunning, responsive website for you within 10 business days based on your ideas and design preferences.
Mumbai   |   Delhi   |   Nagpur   |   Pune
+91 (0) 88 30 66 0161
admin@mumbaiweb.in