Saraswati Educare has created tailored courses for students who aspire to get into IIT or any other prestigious Engineering or Medical college in India.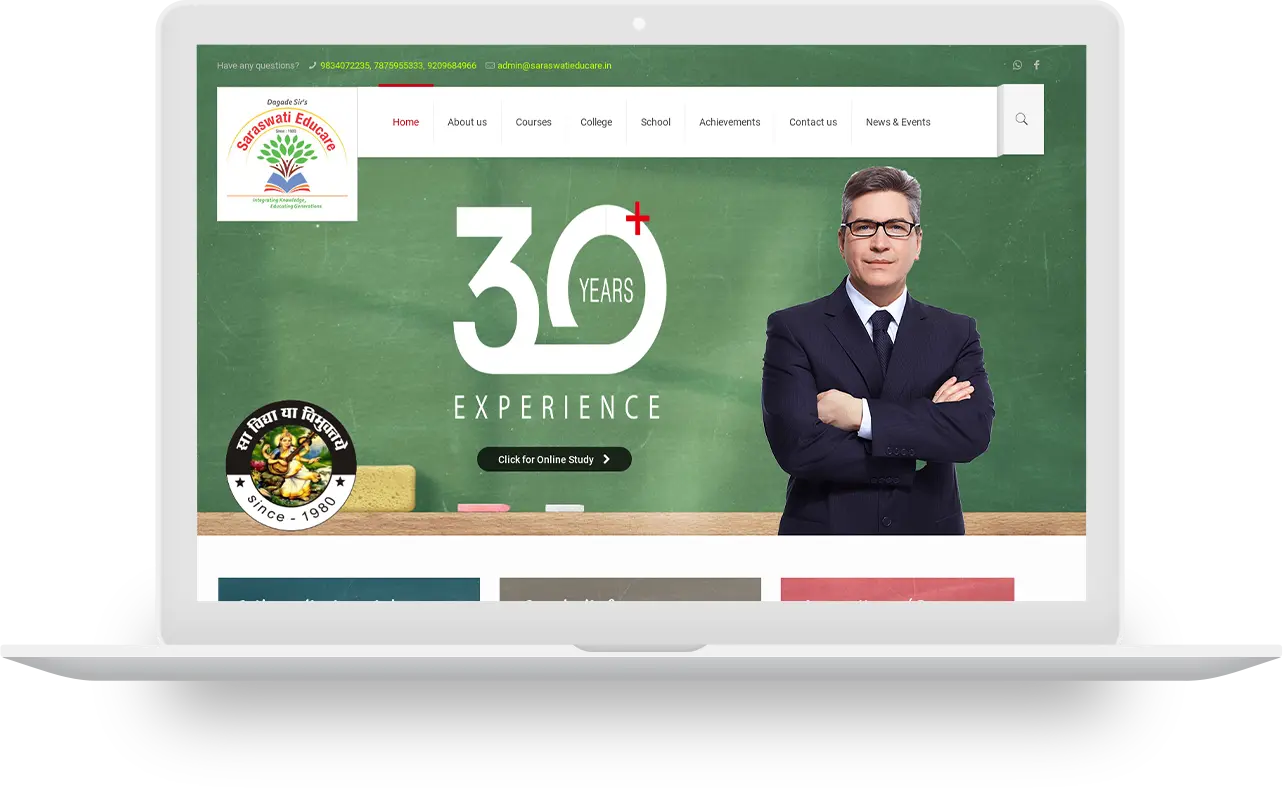 Our Approach
The best teachers, like the best leaders, have an uncanny ability to step outside themselves and become liberating forces in our lives. So, the best amongst the lot joined hands with us to bring complete understanding of the subject and arsenal of problem-solving techniques for efficient and effective studying.
Look at Mobile device design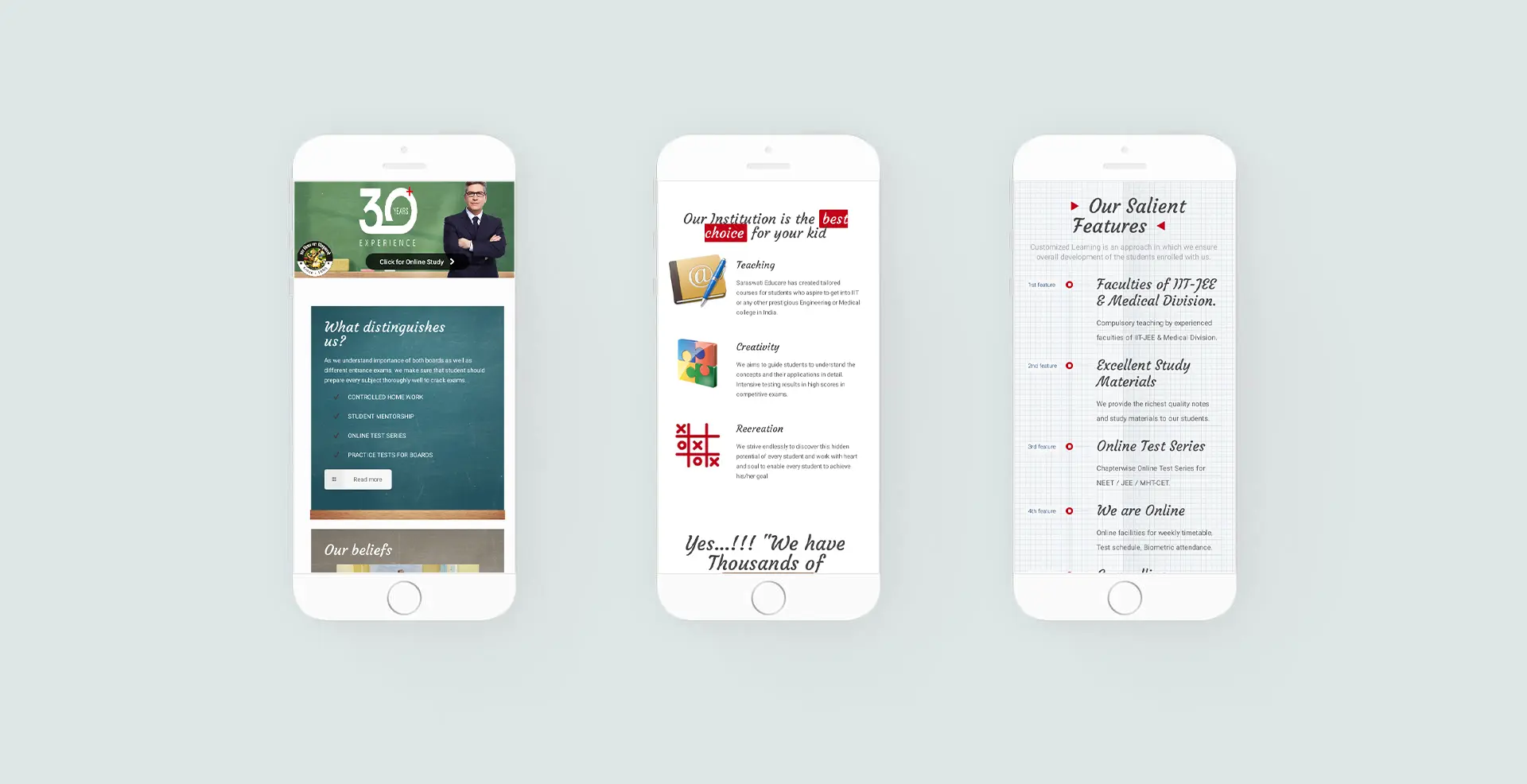 Live Website
After launch, brand interaction across all social channels increased. The brand went from having a few hundreds of thousands of followers to over a million in just a few months.
Why Saraswati Educare?
Accepting change and making strategies accordingly is the quality of a leader. This is what Saraswati Classes have been doing – 'Adopting methods that best suits our students to achieve great success'. Mr. Rajaram Shankar Dagade Sir, the best educator, in 1980, felt the need of providing right direction to students from educationally and economically poor background. With his dedication and positive attitude, he began his journey with small coaching classes in Thane district, Maharashtra. Under his dynamic leadership, Saraswati Classes prospered to become one of the leading institutions which produced wonderful results each year.
Today, Saraswati Classes is one of the fastest growing entrance test prep coaching institute building the conceptual & technology based education system for India's most challenging medical & engineering entrance exam NEET & JEE IIT respectively. Along with NEET & IIT JEE Classes, we also offer 12th Board Exam, 10th Board Exam, NTSE, Homi Bhabha Olympiads & KVPY Preparation.
∎ CONTACT US ∎
Please don't hesitate to get in touch with us at any time if you have any particular requests. By doing so, you'll enable us to build a stunning, responsive website for you within 10 business days based on your ideas and design preferences.
Mumbai   |   Delhi   |   Nagpur   |   Pune
+91 (0) 88 30 66 0161
admin@mumbaiweb.in