Our Approach
We at Swagatam understand how meals have brought families together through the years. This is why we are committed to providing high-quality food products like spices, flours, pulses and dry fruits. With world-class manufacturing facilities, a strong emphasis on hygiene, and user-friendly packaging, we believe in serving every family the nourishing taste of wholesome wheat and a reason to come together.
Look at Mobile device design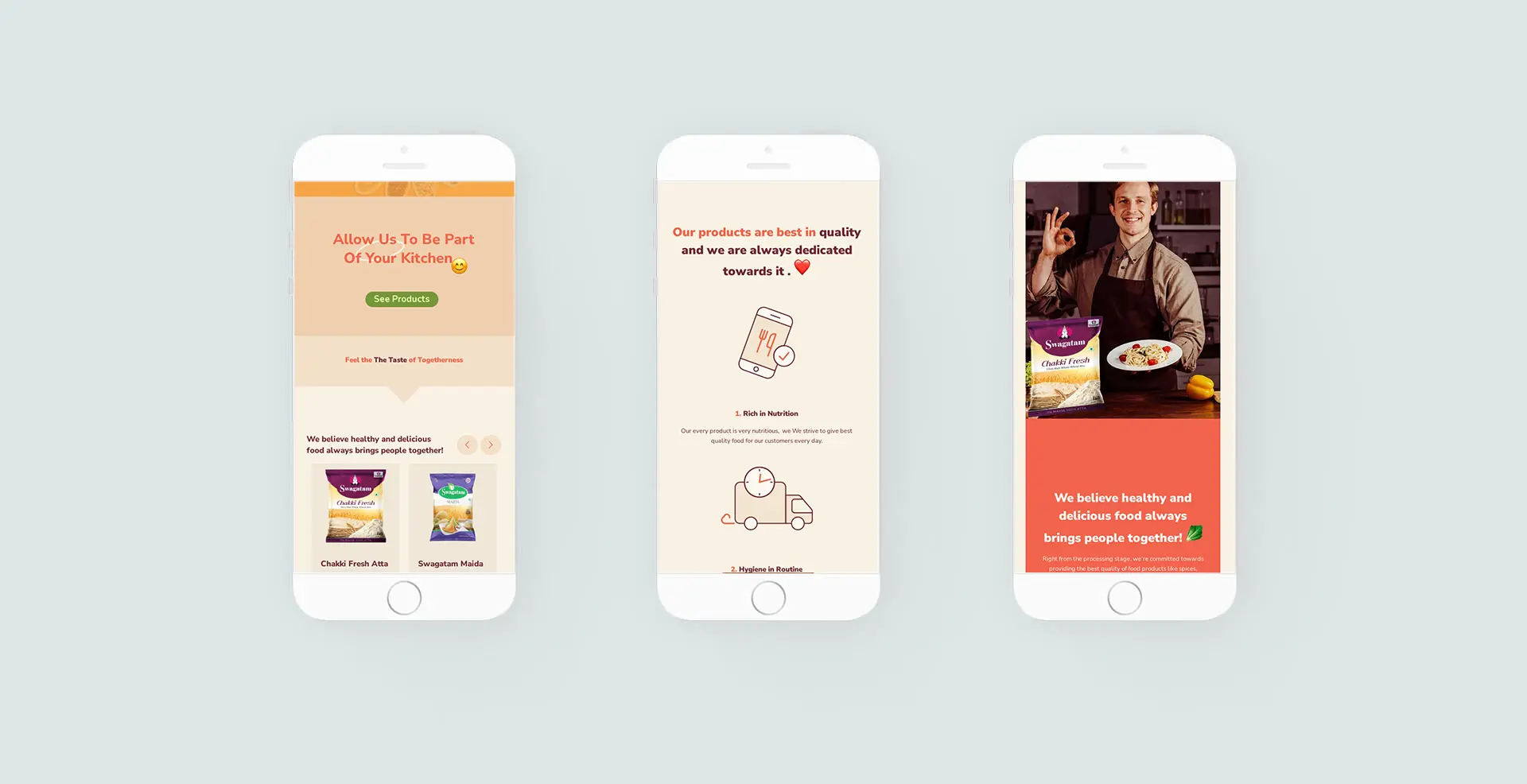 Live Website
After launch, brand interaction across all social channels increased. The brand went from having a few hundreds of thousands of followers to over a million in just a few months.
Swagatam – "Quality live in Farms"
We have started our journey in Feb 2022 to pull All Raw materials from farm to production plant, for further process without adding any further adjectives.
We at Swagatam have brought flours, Pluses, Spices, Dry Fruits which are rich in nutrition and healthy to cook.
∎ CONTACT US ∎
Please don't hesitate to get in touch with us at any time if you have any particular requests. By doing so, you'll enable us to build a stunning, responsive website for you within 10 business days based on your ideas and design preferences.
Mumbai   |   Delhi   |   Nagpur   |   Pune
+91 (0) 88 30 66 0161
admin@mumbaiweb.in