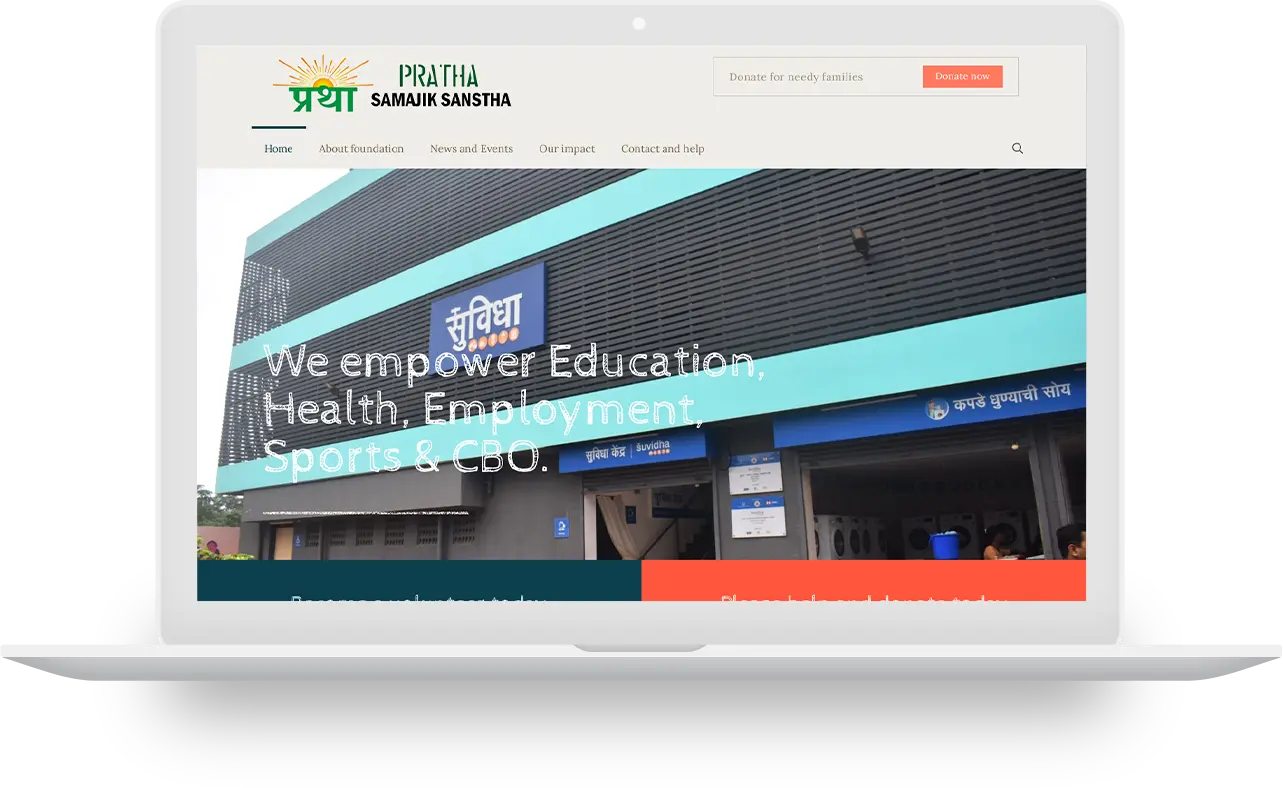 Company Information
The trustees of "PRATHA," are closely associated with M/s. B. Narayan & Associate, an engineering firm. The firm has executed the work of
construction of toilet blocks under various agencies and have a proven track record of quality strong construction of Slum Toilet Blocks.
"PRATHA" started its work in the year 2001 in Mumbai addressing the issue of sanitation by undertaking projects like "Slum Sanitation Project"
supported by Municipal Corporation of Greater Mumbai (MCGM).
Look at Mobile device design
Live Website
After launch, brand interaction across all social channels increased. The brand went from having a few hundreds of thousands of followers to over a million in just a few months.
The Phase II sees 650 toilet blocks constructed of 4700 toilet seats which are under construction. The target of Phase II is to build 35,000 toilet seats by 2022 all over Mumbai.
Let's Contact Web Developer
∎ CONTACT US ∎
Please don't hesitate to get in touch with us at any time if you have any particular requests. By doing so, you'll enable us to build a stunning, responsive website for you within 10 business days based on your ideas and design preferences.
Mumbai   |   Delhi   |   Nagpur   |   Pune
+91 (0) 88 30 66 0161
admin@mumbaiweb.in