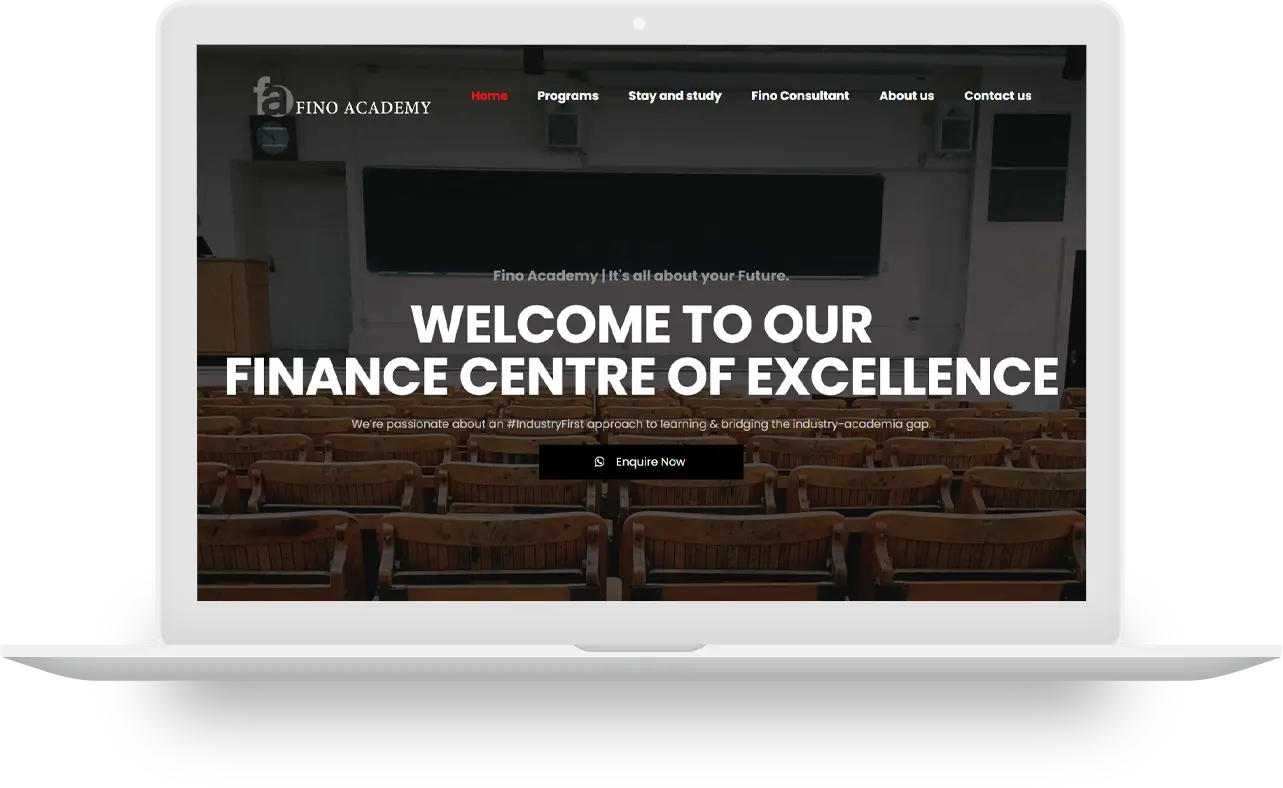 Company Information
Learn Financial Modelling
From No1. Institute
Investment Banking Course and Financial Modelling training helps you to bridge the gap between academics and practical applications. Our financial modelling training programs open up job opportunities in core finance profiles like Investment Banking, Equity Research & Project Financing.
Look at Mobile device design
After launch, brand interaction across all social channels increased. The brand went from having a few hundreds of thousands of followers to over a million in just a few months.
We're passionate about an Industry First approach to learning & bridging the industry-academia gap.
Let's Contact Web Developer
∎ CONTACT US ∎
Please don't hesitate to get in touch with us at any time if you have any particular requests. By doing so, you'll enable us to build a stunning, responsive website for you within 10 business days based on your ideas and design preferences.
Mumbai   |   Delhi   |   Nagpur   |   Pune
+91 (0) 88 30 66 0161
admin@mumbaiweb.in